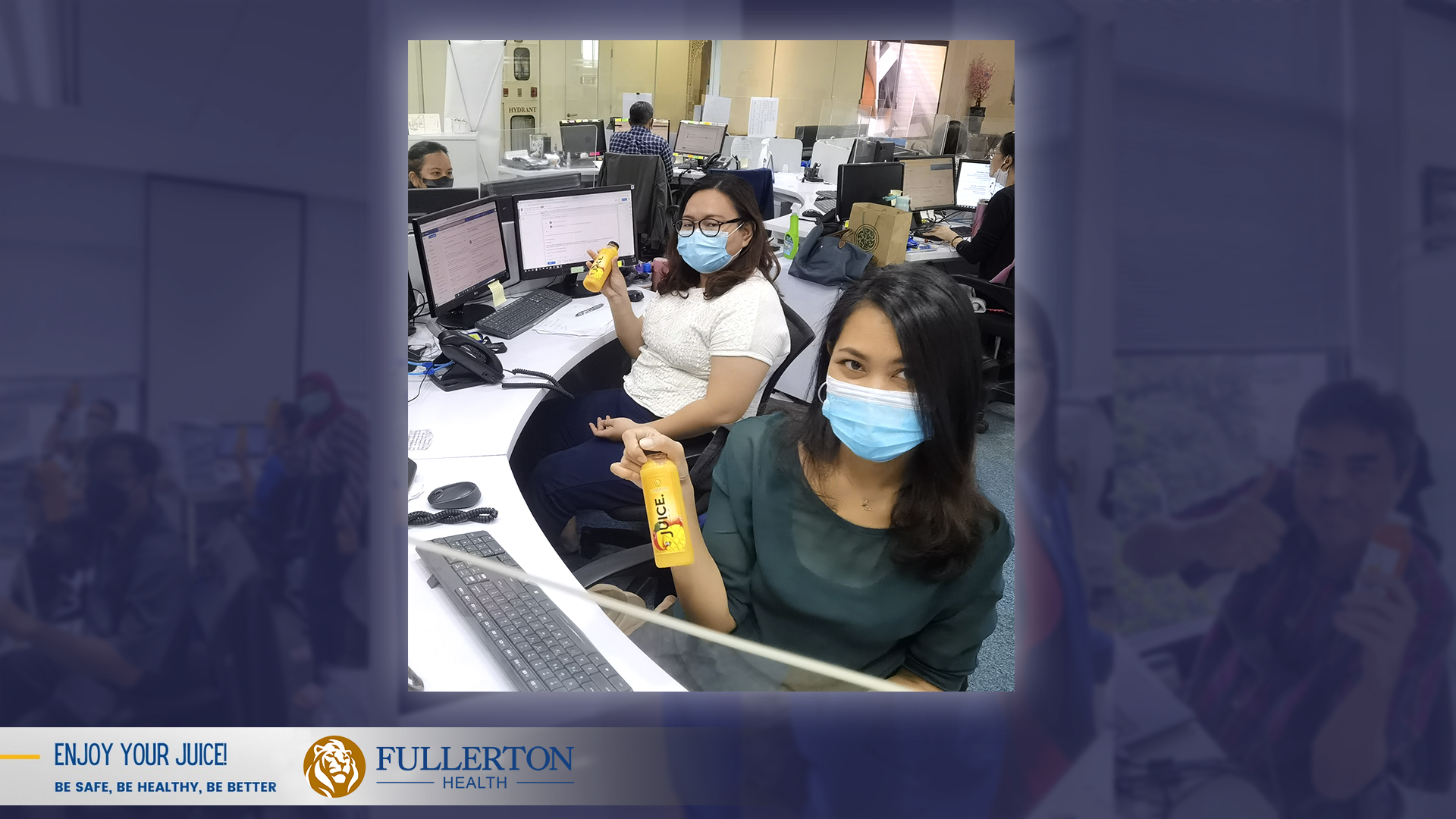 World Health Day is celebrated every April 7, 2022. Coinciding with that day, Fullerton Health Group Indonesia distributed healthy juices to all employees at the CIBIS head office in Jakarta. This activity is to support the healthy diet and a happy lifestyle as the key to maintaining the body's immunity.
All employees on duty that day; consisting of heads of departments, office staff, and health workers; received a bottle of fresh juice which they could consume immediately or, because it was currently the month of Ramadan, could also be saved for iftar.
Fullerton Health Group Indonesia always supports the community to be safe, be healthy, and be better.